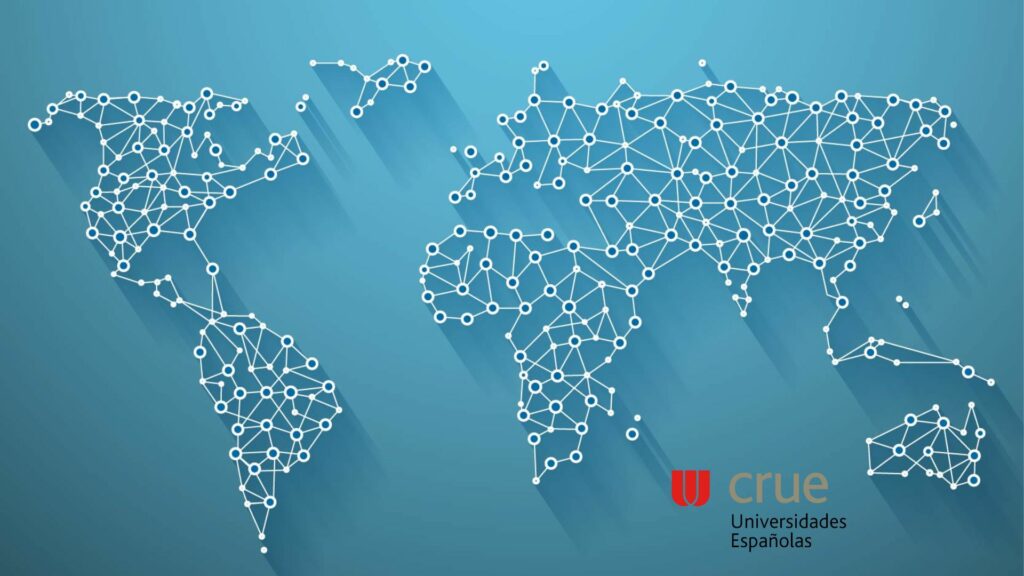 Crue Spanish Universities outlined its International Strategy that was subsequently approved by the association's General Assembly on February 6, 2020. This Strategy defines the overall and specific aims to be achieved in the development of all international actions undertaken by Crue in the upcoming years.
This strategic document establishes the need to coordinate all actions, establish mutual understanding of them and define common denominators in a task that must be transversal and provide added value to the internationalisation aims of each member university.
The overall aim of Crue's International Strategy is to influence higher education policies at an international level, especially in Europe, and improve the position and influence of the Spanish University System in the global world. This aim stems from the vision of positioning Crue as a proactive actor in international initiatives, so that it increasingly becomes an influential voice at the international level.

All the actions undertaken in the implementation of the strategy are focused on achieving this aim and on developing prospective work and generating reaction capacity on all matters of interest in order to better the prestige, reputation and influence of the Spanish University System in the world.
Based on this overall aim, the Strategy seeks to achieve three specific objectives:

to influence the political and regulatory environment in representation of member universities;
to create exciting opportunities through strategic partnerships; and
to facilitate the development and implementation of member universities' international strategies.