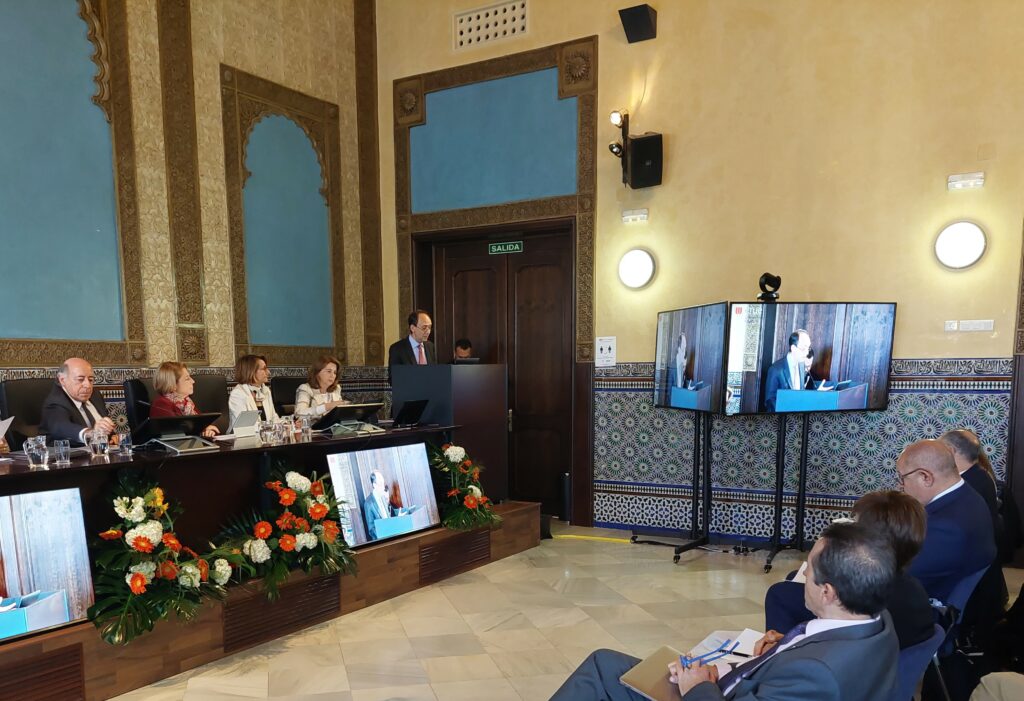 Cordoba, December 1, 2022. During the General Assembly of Crue Spanish Universities held in Cordoba on December 1, Josep Maria Garrell, Rector of the Universitat Ramon Llull (2012-2022) and Vice President of Crue (2018-2022), explained his candidacy for the presidency of the European University Association (EUA). Garrell is the first candidate who, at the proposal of Crue, opts for the presidency of the main association of European universities after obtaining the approval of the EUA Council, made up of the presidencies of the European rectors' conferences, last October.
At the Universidad de Córdoba, Garrell dedicated his speech to briefly explaining the evolution that the EUA has undergone in recent years. Garrell has been part of the association's change since his election, in 2019, as EUA Board Member and part of the team of the current President, Michael Murphy. From his deep knowledge of the association, in his speech he explained his vision for the association's future and the style of presidency that he would like to promote based on a collaborative leadership.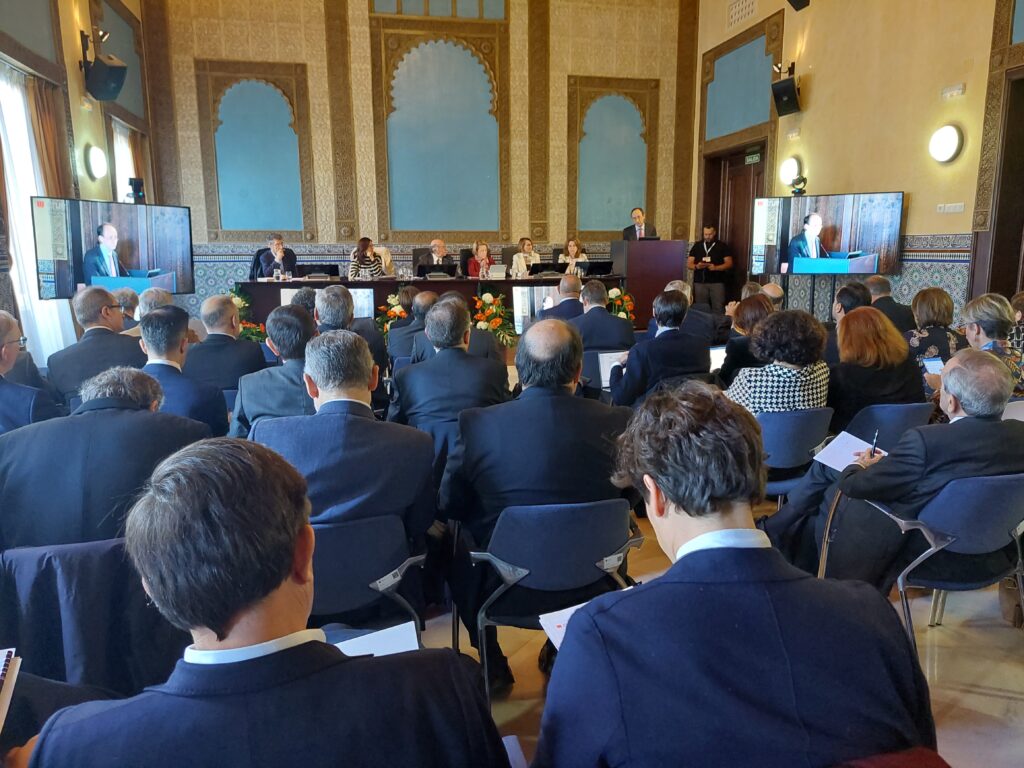 In addition, he reminded the Spanish rectors of the influence that the EUA has in the application of European policies in the field of Higher Education and Research and stressed that 'the only possible path to achieve the best possible future for Higher Education in Europe is working together. And this is what the EUA can, and should, help to achieve.' He has also shared with the General Assembly the reason for putting forward his candidacy: 'to try to continue serving the universities from another role, from another place; once my term as Rector has ended and also my work as a Member of Crue's Standing Committee'.
Finally, Garrell has made himself available to Crue's General Assembly and has asked for the support of the Crue's Member universities, while calling for participation in the upcoming EUA elections. The elections will take place at the end of next April during the EUA General Assembly to be held in Poland. On this occasion, Professor Janet Beer (United Kingdom) and Rector Ivanka Popovic (Serbia) are the other two candidates who, together with Garrell, run for the EUA Presidency.
Josep Maria Garrell was Rector of the Universitat Ramon Llull from 2012 to 2022, Member of Crue's Standing Committee since 2015 and Vice President of Crue between 2021 and 2022. He represented Crue in the EUA Council from 2016 to 2019, and in April 2019 he was elected EUA Board Member.
About the European University Association (EUA)
The EUA represents more than 850 universities and National Rectors' Conferences in 49 European countries. The EUA plays a crucial role in the Bologna Process and has a great influence on Higher Education, Research and Innovation policies of the European Union. Through continuous interaction with other European and international organisations, the EUA ensures that the independent voice of European universities is heard in all fora where strategic decisions on university policy are made.